Dr Giorgia Ratta
Generation Aesthetics Clinics
Dr Giorgia Ratta
non-surgical treatments for men and women

LGBTQ+ friendly
Dr Giorgia Ratta
We believe 100% that your inner beauty should shine through. We believe that looking great and feeling good should go hand in hand. We support diversity and feel that everyone is unique and needs to embrace and accentuate their best features.
At the central London based Dr. Giorgia Ratta Cosmetic Clinic, we are here to listen to you and to help you bring out your greatest self with our bespoke aesthetic treatments. We provide cutting edge, aesthetic and skincare solutions that are tailor made for both our male and female clients. We use only high-quality products from top pharmaceutical brands applied with skill and expertise, so you are in safe and professional hands.
We create and support inner and outer beauty, with proven results to revitalise your skin, smooth away wrinkles and leave you looking younger & feeling fresher.
We provide the best results for you!
Dr Giorgia Ratta
Advanced Aesthetics Doctor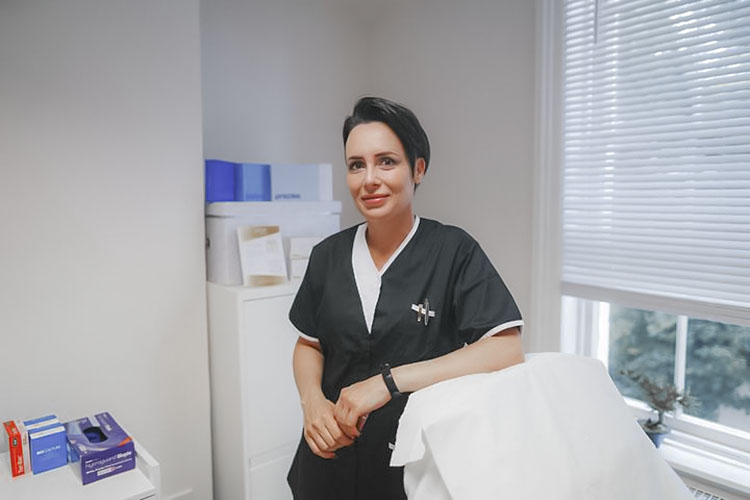 Dr Giorgia Ratta owns and operates boutique Aesthetics Clinics in London and Brighton, in addition to an online video consultation service.
The small team of professional practitioners, led by Dr Giorgia Ratta, offer a personal service that is friendly, knowledgeable, and trustworthy. Sincere advice is always given, because integrity is at the core of their business.
Patients benefit from Dr Giorgia Ratta's extensive knowledge and experience, empathy, professional honesty and creativity, authenticity and inclusivity.
The Clinic caters for all aspects of facial aesthetics & skincare, and can help you with everything from your skincare routine to reducing wrinkles, plus non-surgical face lifts and non-surgical bum lifts.
Since opening her own cosmetic clinic, over 5 years ago, Dr Giorgia Ratta has built up a strong loyal client base, who have consistently recommended her to friends, family, and colleagues.
Dr Giorgia Ratta has a natural bedside manner, where she listens to her patients physical and emotional needs.
Dr Giorgia Ratta's knowledge of facial aesthetics, because of her in-depth background in dentistry and anatomy (studying the face and jaw and the muscles of the face and neck), means that you can be sure that her advice and treatment will be professional and reliable, in line with any fully-qualified medical practitioner.
Dr Giorgia Ratta only uses high quality, CE branded products from top pharmaceutical companies.
Dr Giorgia Ratta
Let's get to know the Doctor
What's Your Background and Experience?
I became a Doctor in Dental Surgery in Italy in 2005, which required in-depth study and knowledge of anatomy (studying the face and jaw and the muscles of the face and neck) and the very same year I got my first training certificate in Medical Aesthetics. Since then I developed a strong interest in Facial Aesthetics, in addition to pure dentistry and dental Surgery and for this reason in 2008 I studied at The Sapienza University of Rome for a Master of Science in Orthodontic Treatments, with the aim of helping people regain harmonic facial features.
My dream from a young age was to live in London. After careful consideration, I decided to open up my life and work experience and move to England working both in the NHS and privately. As my influences changed, I started thinking about developing my skills and career by specialising in Aesthetic Medicine in 2013, exploring both the inner and outer workings of the face and with a personal focus on the impact this has on a person's emotional and physical wellbeing. Since then I have attended numerous training courses, from core fundamental ones to the most advanced, with world renowned doctors here in UK and abroad. The goal has always been to keep my knowledge, experience and clinical offer at the cutting edge and be able to introduce new and innovative treatments to my menu.
My first clinic dedicated purely to Aesthetic Medicine opened in west London in 2014, before relocating to Harley Street two years later. I currently have clinics in Victoria and Brighton.
Nature vs Nurture? You believe in a natural look and that good nutrition and self-care are important, so where do aesthetics come into your beauty philosophy?
I am all about Nurturing the Nature! They say we are what we eat! Absolutely true and I believe in the importance of maintaining the health of our insides for longevity and vitality but to also externally project a version of our best self and that's where nurture or aesthetics play a role. It's also important to remember that genetics play a big part in overall looks and symmetry. For the more genetically fortunate I can advise and help with minimal treatment involvement to maintain a natural beauty and to aid in the maintenance of the intricate machine, that is our body. For my clients, for whom the ageing process is a deeper concern or prematurely accelerated, I can help with aesthetic treatments to slow down the process and make them look brighter, more vibrant and closer to a more appropriate age that truly represents them.
We also aim to support our clients to regain their lost confidence due to either the ageing process or skin conditions such as hyper-pigmentation, alopecia, or cellulite which can be hereditary, or nature based.
How do you bring Creativity into your work?
As we are all unique individuals, I believe there is not a "one size fits all solution". Creativity starts the moment I get to meet my clients and discuss their needs and desires. Every single patient who comes to my attention receives a very personalised solution to their needs, which for me is the creative process.
To get the best results I need to visualise the final outcome in my head and work out how to get there by using the instruments or treatments I have available; keeping my patient's best interest in mind and utilising my skills and experience. The ultimate goal is to create a great physical result and to enhance emotional wellbeing.
What inspires you and how do you bring that inspiration into your practice?
My biggest form of inspiration is actually my curiosity. Curiosity about how a new treatment or a new machine might work and how I can apply different techniques to create inspiring results. I am passionate about learning and participate regularly in training for new products and technologies because ultimately, I love the idea of making my patient's happy and to feel reassured that all the care was invested to find the best solution. I always try out treatments on myself, whenever it's possible so I am able to show the benefits of a treatment and to speak from first-hand knowledge, even in regard to pain management or recovery time. If I am not the first one believing in a product, I can't sell it!
I prefer to develop ongoing relationships with my patients rather than having customers that come once, as it takes time to get to know them, their needs and to develop fantastic results from this foundation. At the clinic we pride ourselves on being authentic, friendly, relaxed and building long term relationships that on occasion have turned into friendships.
Favourite Quote or words to live by
"Do unto others what you want them to do to you" – I believe in reciprocal respect and I like to treat others as members of my family. Basically, it is the idea of karma that what you put out there you get back.
Dr Giorgia Ratta
Online Consultation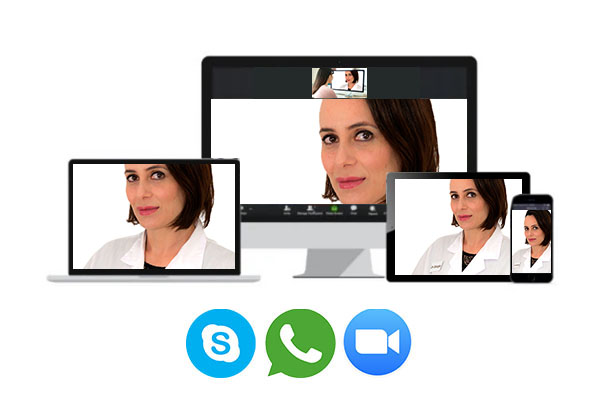 The global pandemic has had a dramatic impact on our lifestyles. This has also affected the way that we conduct our consultations. Prior to the Covid outbreak, the majority of our consultations were face-to-face with a smaller proportion conducted online.
Following government guidelines, all consultations are now carried out online, in the comfort of your home or office, by video call via Zoom, Skype, or WhatsApp.
The 30 minute consultation fee is £60, currently discounted from the normal £90, and is payable in advance via bank transfer.
Consultations are mandatory for certain types of treatment, including thread-lift, butt-lift, fat-graft, mini-lipo, body-contouring.
The fee will be deducted from the cost of any treatment you book. In the event that no treatment is subsequently booked, the fee is non-refundable. T&Cs apply.
:: To book your consultation, please click here